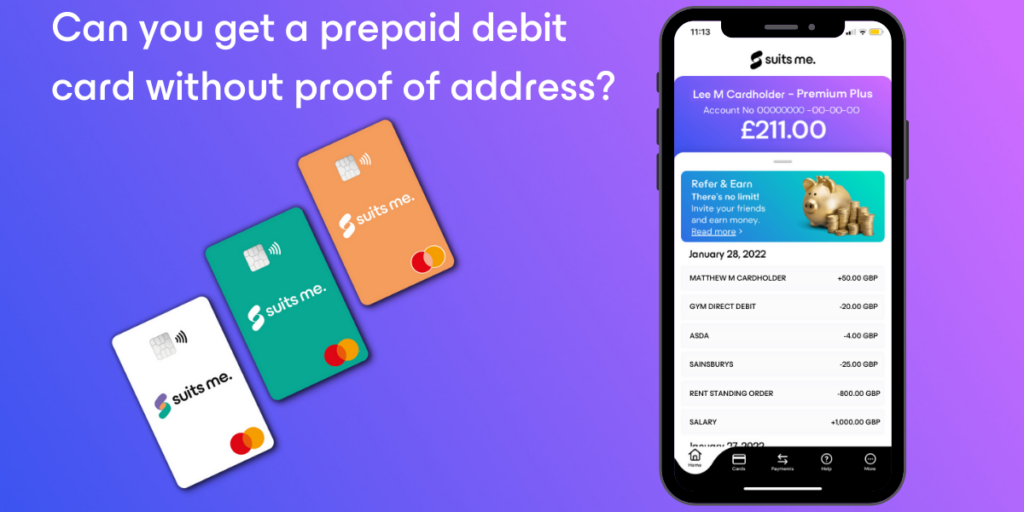 Prepaid debit cards are one of the best ways to manage your finances without proof of address. Most high street banks require you to provide all sorts of information to gain access to a traditional UK current account and debit card, but we understand that it's not always possible to provide physical proof of your address.
What is a prepaid debit card?
A prepaid debit card is pre-loaded with a certain amount of money, which can be used the same way as a credit or debit card. When you make a payment using a prepaid debit card, the money is deducted from your balance immediately.
You can also use a prepaid card to build responsible spending habits over time, as there is no line of credit attached to the card and removes the worry of carrying around large sums of cash.
No proof of address? No worries!
Usually, when you open a high street bank account, you need to provide proof of address when opening a current account with them. This would usually be in the form of a utility bill, such as a council tax bill, phone bill or water bill.
However, some prepaid debit card providers, like us here at Suits Me®, don't require any proof of address. We understand that it's not always easy to supply proof of address, especially if you're new to the country or your name isn't on any bills. You will still need an address registered on file for any communications to be sent you, but this can be your family or friends address – wherever you can gain access to your post.
Although, with reliable prepaid card providers you will still need other forms of ID such as a passport, national ID card or full UK driving licence to open an account.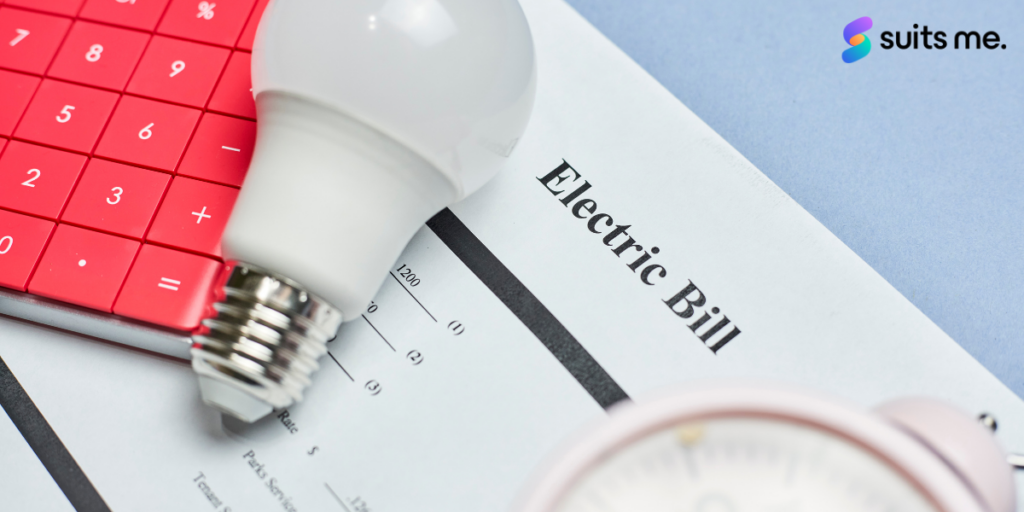 Why prepaid current accounts are different from traditional current accounts?
The main difference between a prepaid current account and current account that you may have with a traditional bank is credit, or more specifically, there is no credit facility attached to a current account attached to a prepaid card which means you can't borrow any money and only access the funds in your balance.
Most people will be accepted for a prepaid debit card (unless you've been convicted for fraud) as there is no credit check performed on you when applying for an account, unlike traditional bank accounts.
Are prepaid debit cards still a safe way to manage your finances?
To put it simply, prepaid debit cards are just as safe as regular debit cards and current accounts. They are PIN protected, meaning you can't gain access to the funds without successfully entering a four-digit PIN number. With contactless prepaid debits cards, you must enter your pin number after five consecutive uses of the card in one day – just like a regular bank card.
A prepaid debit card is a much safer option than carrying around a lot of cash. If it's lost or stolen, you can freeze the card to prevent any thieves gaining access to your money. Additionally, for people who must stick to a budget, a prepaid card prevents you from getting into debt and can act as a bit of a safety blanket.
Suits Me® prepaid debit card
When choosing a prepaid debit card attached to an e-money account, you need to find one that suits your needs and offers all the features that you regularly use when it comes to managing your finances.
Here at Suits Me®, we want all our customers to be able to access a suitable banking-like solution – regardless of their background or circumstances. Financial inclusion is at the core of what we do and we believe that nobody should be left without access to a current account because they have no proof of address.
If you're interested in using Suits Me® as your account provider, head to our accounts page and access your new account within ten minutes – all you'll need to do is complete the application form, take a picture of yourself and your ID
Related Posts