On the face of it, an e-money current account might not seem all that different from a high street bank account. Most e-accounts will use a Visa or Mastercard debit card which can be used to make purchases in-store or online, via the usual chip and PIN terminals. Some e-money account providers have even started to allow for contactless payments, including us here at Suits Me®. 
Before anyone can start spending on a Suits Me® card, it must be loaded with money. This money can either be transferred from a different account by the account holder themselves or transferred by an employer to directly pay wages, instead of relying on cash-based payments or cheques. There is usually a cap to the amount that can be loaded into an e-money account, as well as no allowance for any credit – at Suits Me®, this is £10,000.
In this blog post, we explain why could a Suits Me® card be right for you.
Easier to Stick to a Spending Budget
Creating a household spending budget can be easier than sticking to it. It is often recommended that those on a tight budget use cash for their everyday spending, rather than pay for their purchases on the card, in order not to lose track of their spending.
However, paying with cash is not always convenient and it can be risky to take out large amounts of cash at an ATM in one go. By loading money onto a Suits Me® card, you have the same security of not being tempted to spend more than you'd like to by relying on credit, but you also don't have the burden of needing carry cash with you at all times.
If you'd like to know more about dealing with debt on a tight budget, our blog post offers some useful pointers.
Enjoy Discounts or Cashback
Every Suits Me® account holder automatically receives access to our exclusive cashback reward programme. We've partnered with some top UK brands and retailers to give you some of the best cashback percentages offered by a financial services provider.
You simply need to use your Suits Me® debit card online, in-store, or over the phone with our retail partners and we'll automatically add any discounts you've gained to your balance at the end of the month, which can lead to big savings on everyday spending.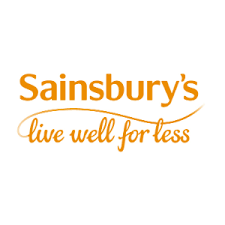 Grocery shopping can often rapidly eat into your weekly budget (pardon the pun), which is why we offer 3% cashback with Asda and 4% cashback with Sainsbury's supermarkets – simply by paying with your Suits Me® debit card.
So, if you roughly spend £50 a week on your groceries, over the course of the year you'd be able to save a huge £104 which could go towards treating yourself to something nice from New Look, Footlocker or Argos and receive even more cashback savings!
Or maybe you're ready to book a nice holiday for later in the year? 🌞
If so, our travel partner, Inspire, offers a huge 6% cashback when you book a holiday through them! The average family of four spends £4792 on a summer holiday abroad, so paid using your Suits Me® debit card, you'd be making a saving of £287.52 – which you could use to top up your holiday spends!
You Don't Have a Bank Account
It's estimated that there are 1.3 million people in the UK who don't have a bank account. For many, including temporary workers who are new to the country, or those affected by a poor credit score, IVA's or bankruptcy, a Suits Me® card could offer a good alternative.
Additionally, those who may not trust a traditional bank don't have to feel left at the mercy of high street banks to manage their finances as wages can still be paid quickly and easily. The Mastercard® debit card offered by Suits Me® can be used in all the usual places, also providing online banking-like facilities and the opportunity to receive cashback in a number of UK high street stores.
Alternative Accounts with Suits Me®
Here at Suits Me®, we offer much more than just a basic debit card. Our accounts are personal e-money accounts that work similarly to a traditional bank account. You'll gain access to an online account and our mobile app, where you'll be able to manage your money on the go, 24/7.
We offer a whole variety of banking-like features including:
The ability to set up standing orders and manage direct debits,
Send money within the UK via a transfer, international transfers are available via a partner in the Suits Me® app,
Gain access to our exclusive cashback reward programme where you'll automatically get a percentage of your money back when you use your Suits Me® debit card with our retail partners.
Opening a Suits Me® account takes 3 minutes and you'll gain access to your online account immediately so you can start managing your money. We don't ask for proof of address or run a credit check. We accept 99.8% of all applicants – so if you're looking for a suitable alternative solution apply today!
Related Posts